What defines an industrial park?

The term industrial park is well-established within the industry sector, and defines a specific and limited area where industrial production and/or buildings are in close proximity. However, at Bulk we wish to challenge this term. Because what really does define the word "park"? A park is a large public garden or area of land used for recreation outside.
- What really is a park? A park is a planned and kept green area. An industrial park is an area with industry in close proximity. What we wish to do with our Bulk Parks is to realize both of these definitions. Therefore, a Bulk Park is a defined plot of land for specific industrial purpose set in green surroundings, says Nina Hage, head of Bulk Industrial Real Estate.
So, when we say we wish to challenge the term industrial park, it does not entail a redefinition per say, but an allowance for a more inclusive definition.


Green parks of industry
What does it entail – building industry in a green park? For Bulk, it means taking into account the natural vegetation and topography of an area where we are developing an industrial park. When Bulk develop real estate we enter the project with to goals: What can we save or repurpose and what can we add?
- When we start a real estate project, we always document what can we save of the existing vegetation and topography. An industrial park doesn't necessarily have to be a perfectly flat concrete field. This is part of our ground protection plan that's incorporated in the BREEAM-certification, Hage explains.
- Further, we look at what we can add, and what we can improve. Often at buildling sites, you get surplus mass – how can we revert or utilize this mass in a productive way? We also ensure add vegetation in our parks, Hage continues.
When adding vegetation, we have several methods of doing so: open water solutions, living roofs, planting local species around and on the property when the building is completed, insect hotels and more.
- A park is a green area that is planned and processed; it's been sculpted to fit an architectural design. And we aim to do something similar with the Bulk Park as well. The Bulk Park is clean and accessible – with a planned lanscaping design. However, there will also be space for those without tenancy to also thrive – animals, insects as well as vegetation, Hage says.



Holistic logistics
A part of the strategic sustainability initiative that is the Bulk Park, is to also think holistically regarding logistics. That implies mapping out synergies and possibilities for cooperation between different tenants. This of course requires a close working relationship between owner and tenant, something we at Bulk value.
- One example is the cooperative environment between our tenants at Bulk Park Lindberg. Here one tenant, rather than sending their production equipment to Germany for industrial painting, will simply "walk" the 500 meters to their nearest neighbour. Efficient, simple, and sustainable. This is important for us, Hage explains.
Bulk Park Lindeberg is a good example of a holistic approach in other aspects as well. Tenants share a joint bioheating facility and sprinkler system. This joins the properties together in a larger unit and it spares costs for all parties.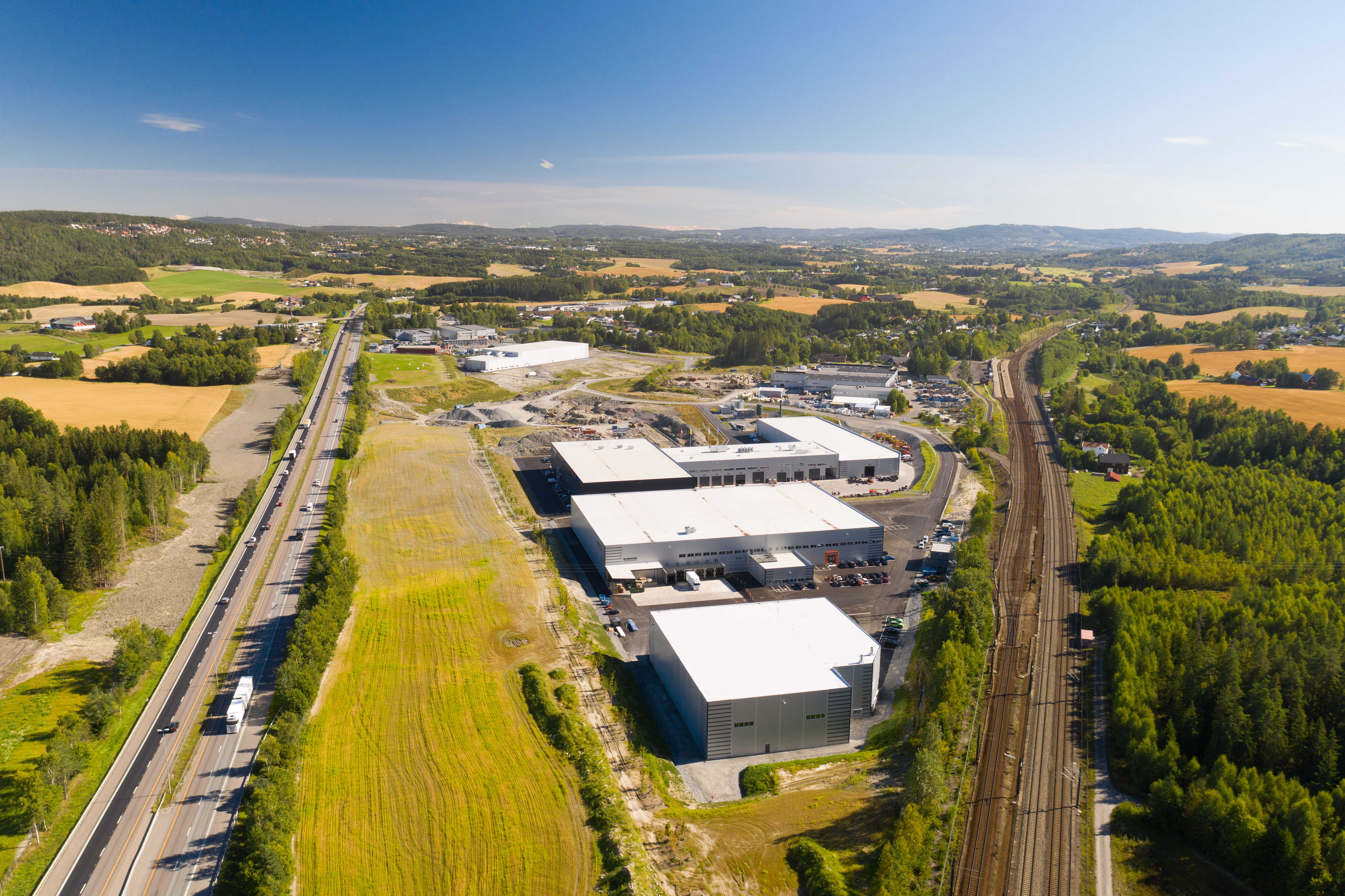 Social ecosystems
A final piece of the Bulk Park-thinking is to see our industrial parks in a greater social ecosystem.
- As a major developer of logistics- and industrial real estate, we have to recognize our role in social ecosystems. Both as a provider of business for different building contractors and suppliers during the project fase, but also as a facilitator for longlasting commercial activities in local communities. This also entails a responsibility. Responsibility to create safe working environments during building, and accommodate healthy, safe and resilient working conditions for everyone who will later use the facility, Nina Hage elaborates.
The logistics industry employs people in all fases of life – from interns to administrative leadership. At Bulk Park Lindeberg alone, there are 450 people employed of all ages in different positions. Our parks are therefore an important space for people through large parts of their working careers. Creating pleasant, healthy, green surroundings for them is therefore very important to us.